I came across this story that a woman (Linda) posted on LinkedIn.  It goes along with a lot of my recent posts so I want to share it with you.  This is one of those stories that we like to pass on.  And generally that is what we would do.
But I want to take it one (actually several) steps further, as I will explain after the story.  Here is the story:
A young woman went to her grandmother and told her about her life and how things were so hard for her. She did not know how she was going to make it and wanted to give up. She was tired of fighting and struggling. It seemed as one problem was solved a new one arose.

Her grandmother took her to the kitchen. She filled three pots with water. In the first, she placed carrots, in the second she placed eggs and the last she placed ground coffee beans. She let them sit and boil without saying a word. In about twenty minutes she turned off the burners. She fished the carrots out and placed them in a bowl. She pulled the eggs out and placed them in a bowl. Then she ladled the coffee out and placed it in a bowl.

Turning to her granddaughter, she asked, "Tell me what do you see?"  "Carrots, eggs, and coffee," she replied.  She brought her closer and asked her to feel the carrots. She did and noted that they got soft.  She then asked her to take an egg and break it.  After pulling off the shell, she observed the hard-boiled egg. Finally, she asked her to sip the coffee. The granddaughter smiled, as she tasted its rich aroma. The granddaughter then asked. "What's the point, grandmother?"

Her grandmother explained that each of these objects had faced the same adversity–boiling water–but each reacted differently.  The carrot went in strong, hard and unrelenting.  However after being subjected to the boiling water, it softened and became weak. The egg had been fragile.  Its thin outer shell had protected its liquid interior. But, after sitting through the boiling water, its inside became hardened.

The ground coffee beans were unique, however.  After they were in the boiling water they had changed the water.  "Which are you?" she asked her granddaughter.

"When adversity knocks on your door, how do you respond? Are you a carrot, an egg, or a coffee bean?"
Great story!   It inspires us to be a coffee bean.  We want to share this story so other women know to be coffee beans.
Now if I was your typical blogger this article would be done.  I have done my job – the article is the right word count and you've had an emotional response.
You feel better.
The mistake we make as women is that is where we normally end it.  This is as far as we go!
This story is about how women can choose to face adversity.  Women have stress endurance – once we starting talking about the things that are stressing us, we are re-energized we are ready to get back in there.  And many times that is what we do.  We keep going, wanting things to change but are we changing our actions?
So my question to grandmother is:  Does granddaughter have the tools and skills to be a coffee bean?
Desire and attitude aren't enough – we have to know the action to take to create coffee.  In this story adding a coffee bean to boiling water creates a natural reaction resulting in coffee.  But as we have learned, adding women to the male workplace does not automatically create a chemical reaction that results in a new environment.
The change takes deliberate steps and those are what we need to identify.  We need to define the chemical reaction that happens when a coffee bean interacts with boiling water.  That is what I am trying to do.
I am always looking for additional advice I can pass on.  Therefore, I look at lots of women's "career" websites and read a lot of articles and  watch a lot of videos.  I've read and heard a lot of problem statements and learned what Utopia would be like.  The problem is there is no bridge from the State of Current Condition to the State of Utopia.  There isn't even a design for it.
I've read a lot of articles that make me feel better – have increased my stress endurance – but haven't solved the problem or suggested action I can take to solve the problem.
If I am looking for action, there is one topic on which I have found a lot of actionable advice  – fashion.  (Sidenote:  Are women so stereotyped that "career" websites have to fashion bloggers and ads for shoes and clothes?)
We have to expand who we are beyond where media is taking us.  The direction they are taking us is good for making money but we have to realize women are being manipulated into NOT advancing.  Think about it.  I am reading a book suggested by my friend Karen who I met because of this website – "The Buying Brain – Secrets for Selling to the Subconscious Mind" by Dr. A. K. Pradeep.  This is a topic I will expand on later.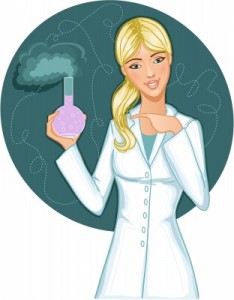 In the meantime we need to become aware of what is going on.  Women are sold based upon emotional responses and feelings so we are not provided actions.  Without action nothing happens.  The coffee bean does not have a magic wand and turn the water into coffee.  There was 20 minutes of action that created coffee.
So, I have an assignment for you.  Every time you read an article, blog post or discussion, think about its purpose, what is the author trying to achieve.
1. Does it make me feel better but give me no action?
2. If there is "action" recommended is it primarily attitude based?
3. Is the "action" discussed in generalities or are there details and steps – is the formula laid out?  Does it give you an idea of the next few steps you are going to take?
4.  Does it  state the problem, get you fired up or emotionally involved and then end?  Is the articles only goal to provoke an emotional response?
In the Comments below, post the link to articles you read and tell us whether or not you got actionable steps out of it.
Empowered women are scientists who find the formula for making coffee.