In order to advance women in the workplace, women need solutions for the unique issues and challenges we face.  That is why I started this website – there weren't enough women who had been deep into the male-dominated workplace sharing the lessons they learned on how to work with men and get ahead in an all-male workplace.
My original intent was to share a lot of "How To's" such as:
How to get your voice heard and take command of the conference room when you are the only woman in a meeting with 25 loud, opinioned men who all want to be in charge.
How to prevent sexual harassment and what to do when it occurs.
How to get a lot of recognition for your achievements without being an obnoxious braggart.
How to recognize and seize the hidden opportunities in your workplace that will propel your career forward
How to deal with women in traditional roles when you are the first female manager and upset the decades old informal power structure.
How to be a leader as a woman.
How to be confident when you don't have all the answers.
How to approach any job so you always out-perform your male colleagues
How to deal with very competitive male peers.
These are the solutions women need.  However, as soon began putting these solutions out there, I met resistance.  This led to discovering a larger, more fundamental problem:
Women don't understand how the male-dominated workplace really functions.
Many women have perceptions about the male-dominated based on narratives written over 40 years ago.  However, those narratives were not written by women who worked in the male-dominated workplace in traditional male roles.
When I speak to a group of women, sometimes I get lambasted by women who want to protect these old narratives.  Meanwhile the women who have been "the woman in the room" as computer programmers, mathematicians, procurement specialists and statisticians are quietly sitting, nodding their head in agreement with what I am saying.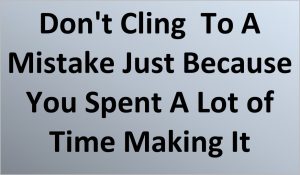 Because some women want to focus on protecting the narratives, it is difficult for me to explain to them how many of their bad experiences in working with men are rooted in not understanding the how the male-dominated workplace really functions.  I don't get a chance to explain how women can push sensitive male buttons, create reactions from men that reinforce the erroneous narratives and keep women in a perpetual state of going nowhere.
My experience has always taught me that if I want to succeed in an environment, then I have to understand that environment.  Therefore, if women want to advance in the workplace, one of the first solutions we have to put in place is understanding the male-dominated workplace for what it is and how it functions.
Men and the male-dominated workplace are driven by a quest for Autonomy, independence and self-determination. (Women's narratives say they are driven by a quest for power and domination over others.)
Trust and respect are paramount in the male-dominated workplace. (Women's narratives eradicate trust.)
Men fear blame. In some men that fear is intense. (Women's narratives blame men.)
A good sense of humor is critical. (If you have never LMFAO at a Trump tweet, you will have problems working with men.)
The result of not understanding of how the male-dominated workplace really functions is having a devastating effect on advancing women.  Too many women see themselves as powerless and inherently inferior to men.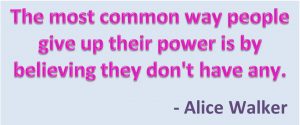 Too many women, and especially young women, believe the only way women can become empowered and advance is by men deciding to give up some of their power and giving it to women.  This follows the dictionary definition of empowerment so women accept it as a real-world truth.
Out of all of the narratives this definition and perception of empowerment has the most devastating effect on women.  The solution is for women to adopt men's attitude towards empowerment:
I turned 18.  I am a legal adult.  I am fully empowered.  Period.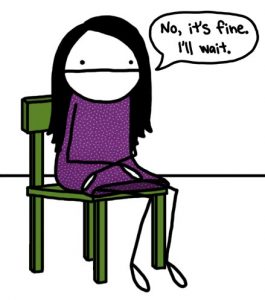 Women need to see that our full empowerment already exists.  It is just sitting there waiting for each of us to pick it up and do something with it.  We just have to choose to do so.
Women should never question that we aren't fully empowered.  And when someone tries to take some of our empowerment away, we should do what men do – challenge them.
Many women resist accepting this perspective on empowerment and that makes me question why not.
Why don't women want to see their own inherent equality and power?
Why do women respond to the solutions I present in my How To articles with:
"I can't."
"Men won't let me."
"That won't work."
I've come to realize women respond this way because they were taught to think inside a box.  Inside this box they don't see their inherent value so they need external validation.  If they stay within the box, then they are rewarded with the validation they want.  If they step out of the box, there is criticism.
Obviously, this inside-the-box thinking holds women back by forcing them to think small and play it safe.  Women, who have successfully worked with men and in the male-dominated workplace, broke out of the box and threw it away.  They learned to be an independent, empowered individual who can assert themselves and stand up for themselves.  Their validation of their value comes from within themselves.
Therefore, to advance women, the very first, fundamental solution every woman has to implement is:
A true and genuine belief in her own inherent equality and value.
To do this women have to believe these basics: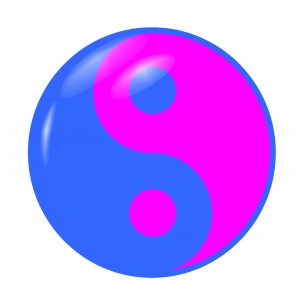 Women are one half of the whole as represented by Yin and Yang.
Men and women don't have to be the same to be equal.
Men and women are connected opposites who continually interact, influence and control each other. Neither is superior or inferior.
Men and women need each other to create a harmonious whole.
The male-dominated workplace cannot achieve wholeness and the superior performance wholeness creates because it doesn't have the equal interaction and influence of women.
If you believe these basics, then your attitude completely changes to:
My workplace needs ME. 
I have to assert myself and I won't let anyone stop me!
Once you come to this realization, the solution to every other workplace problem, issue and challenge is suddenly much easier.
Empowered Women Embrace Their Inherent Empowerment, Equality and Value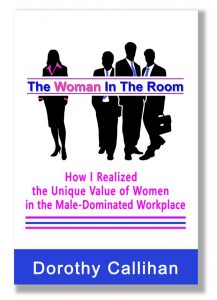 Find this article helpful?
Sign up to receive more
Follow The Woman In The Room on Facebook